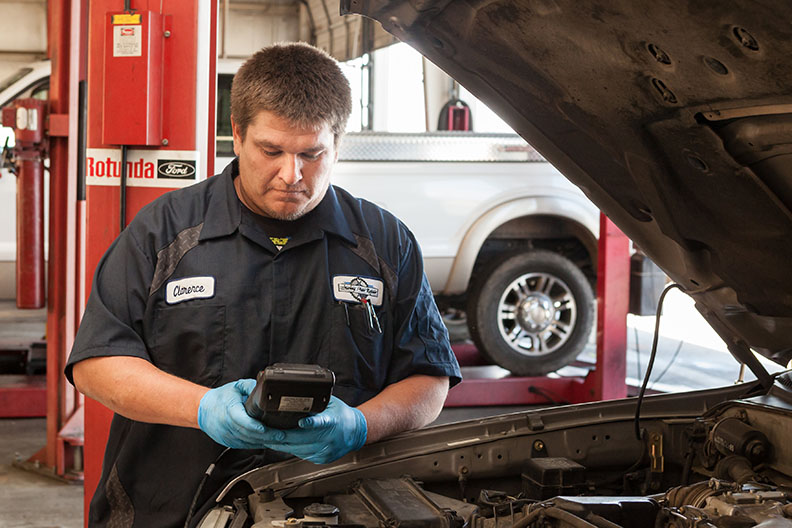 Pine Grove, CA
If you live in Pine Grove or Volcano, you can get the advanced automotive service you need from the team at Sterling Auto Repair. Our NAPA AutoCare Center is only a short drive from the towns of Pine Grove and Volcano. Visit our Jackson location and discover how honesty and integrity can make automotive service a wonderful experience.
Pine Grove Area Offers Interesting Activities
Although Pine Grove is a smaller town, there is actually a lot to do and see. You can visit many of the nearby parks, which offer one-of-a-kind sights for an experience that you won't find anywhere else.
Perhaps the most interesting park near Pine Grove and Volcano is the Indian Grinding Rock State Historic Park, which features outcroppings of marbleized limestone. The park sits in a small valley that is roughly 2,400 feet above sea level and gets its name because Native Americans used the marbled rock to grind acorns and seeds. This activity formed depressions in the rock that are still seen today.
Another attraction is the Black Chasm Cavern, which was dedicated a National Natural Landmark in 1976. With its wide variety of stone and crystal formations, this popular spot is considered a nationally significant natural area. Pine Grove and Volcano also boast such nearby destinations as the Gold Country Campground Resort and the Roaring Camp Mining Company.
Complete Service for Pine Grove Drivers
You can count on us to deliver outstanding service from the second you arrive to the second you drive off in your repaired vehicle. We know how to handle engine repairs, brake service, suspension maintenance, and more.
When you want outstanding service backed by expert automotive knowledge, call Sterling Auto Repair in Jackson. We are ready to help Pine Grove drivers get fast, effective repairs!